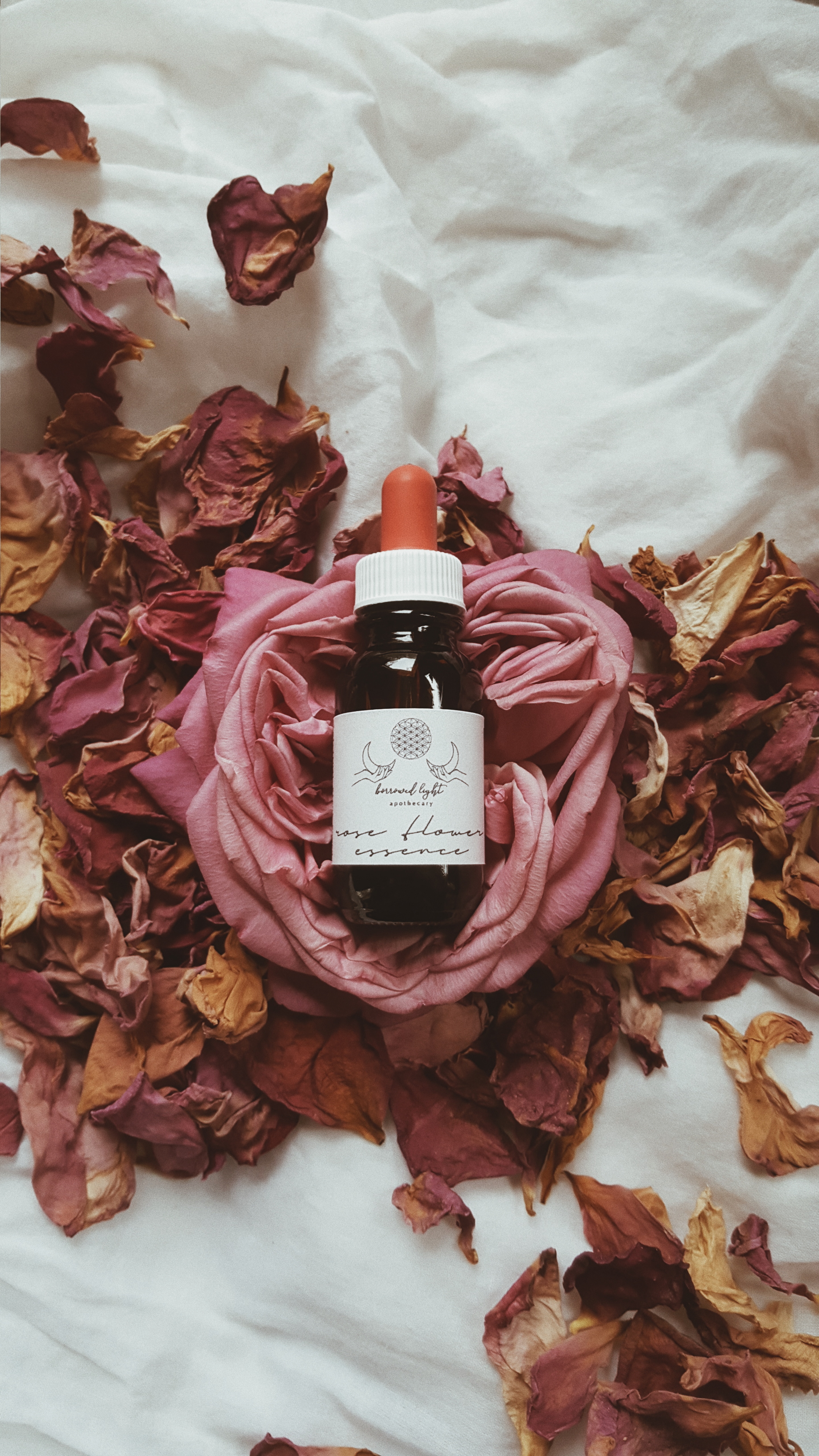 Rose Flower Essence
-For softening & opening the heart, helping you feel safe & contained-

This rose remedy is the ultimate in heart soothing, mind calming, gentle nourishing spiritual love. It is for those moments of anxiousness, of grief, of heartbreak, of relived trauma, of sleeplessness, of worry, and of sadness. The rose is our heart nourisher, she is our gift to help us open, and soften, and strengthen, and accept. She gently imbibed her spirit into this remedy, and I as her helper, are now offering these bottles to you.
CONTAINS- Vibrational remedy of the Rose flower, Australian Brandy, Filtered Rainwater.
To Use- 7 drops under the tongue morning and night.
Read more of the making of this essence here.